Published on April 13, 2016
Registration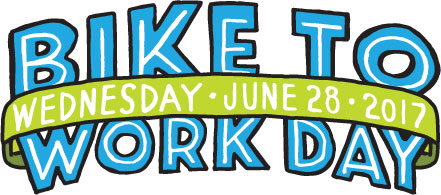 Registration for the 24th annual Bike to Work Day, sponsored by KOAA News 5 and the Colorado Springs Independent, is open. Bicyclists can sign up to ride to any one of several breakfast locations across Colorado Springs. Bike to Work Day encourages bicycling for personal and community health, alternative transportation, recreation and sustainability. 
Breakfast locations
There will be lots of breakfast stations with free food and drink along our trail network and at local businesses. Pick a breakfast stop along your commute and grab a friend, co-worker or your boss for a great time. Details about the offerings at each stop are included in the map below.
After Work Specials
As you bike home from work, stop by any of the brewery locations marked on the map with a "b." Click on a location to see the specials. You don't have to register to go to a brewery, just bike to the location that day!
Platinum Sponsors


Organizing Sponsors